Four Headed Monster
CANCELED
Friday August 20
Doors open at 6:00pm
Concert at 7:00pm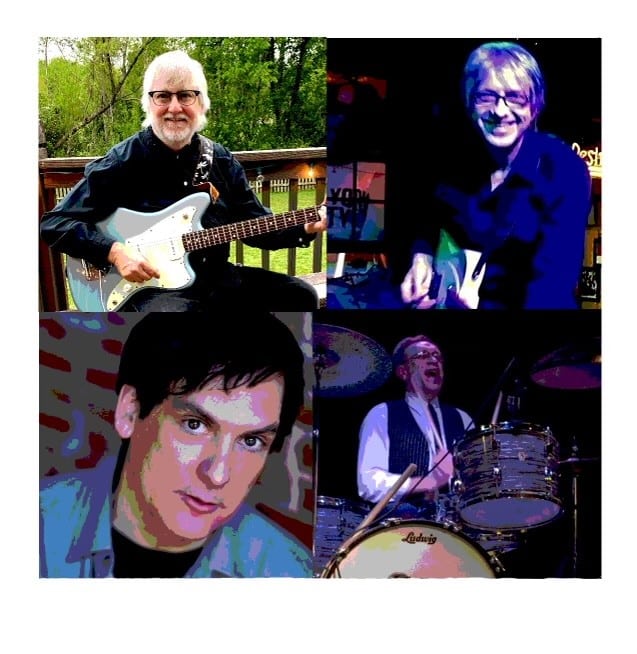 Four-Headed Monster is a tribute band from Kansas City, which focuses purely on the music of the Beatles. 
Made up of KC music scene veterans, the band is a result of constant badgering, prodding, and nudging by friends of Steve, Charlie, Mike, and Stefan.  The original concept started with a 50th birthday party, when Steve Davis (Liverpool, Crayons, The Secrets*) and Charlie Pautler (Honeywagen, X-Ray Glasses) joined forces and decided they liked playing together.  Gluttons for punishment, the assembled band played six shows, and then came the Pandemic.  Restructuring after 2020, they recruited Mike Penner (Honeywagen, Broken Arrows) and Stefan Ruprecht (Insect Nation, Liverpool Legends) to bring live Beatles music to the masses. 
They don't wear Beatle suits, but have taken a forensic study approach to reproducing the music, all played on period-appropriate instruments.  And the name "Four-Headed Monster?"  It came from Rolling Stone Mick Jagger when describing how each member of the group took a turn at the microphone.  The Beatles all sang, and so does the Monster.