Johnson County's Intimate Concert and Movie Experience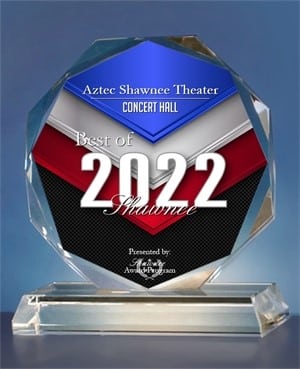 On behalf of Aztec Shawnee Theater, we would like to thank all our patrons that attended our concerts in March. Because of great customers like you we were able to sell out every show. I would also like to thank our very dedicated employees who work tirelessly to bring you the cleanest and friendliest venue in Johnson County. We hope to see everyone back for more concerts. Please help us by spreading the word that we are a wonderful place to see live entertainment.
Thanks Again,
Chris & Tammie Calkins
Bruce and Alvina Young
Jeff and Tara Calkins
Full bar service in the lobby during concerts
If you are interested in renting the Aztec Shawnee Theater for your special event, please email Chris.
After 3-1/2 years of diligent construction, the Aztec Shawnee Theater is OPEN and showcasing some of the most incredible local and regional music acts in the beautifully restored auditorium for intimate, up-close and personal concerts. We are currently booking for private events including class reunions, birthday parties, corporate meetings, etc. The maximum occupancy of the theater is 270 and we are currently limiting ticket sales to allow for safety and proper social distancing. The theater has vinyl auditorium-style seating that is sanitized thoroughly after every use.
The Aztec Shawnee Theater aims to be one of the most beautiful, single screen theaters in the area. Visitors will witness firsthand the "golden age" of movies through vintage and classic film showings. The "movie palace" experience will be an integral part of all activities at The Aztec Shawnee Theater. The Aztec Group plans to get the Aztec Shawnee Theater on the National Register of Historic Places.
This entire restoration project will be a community effort. If you would like to help, please click HERE.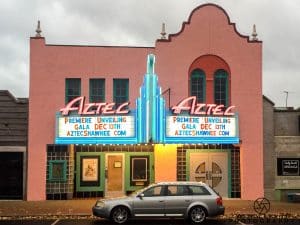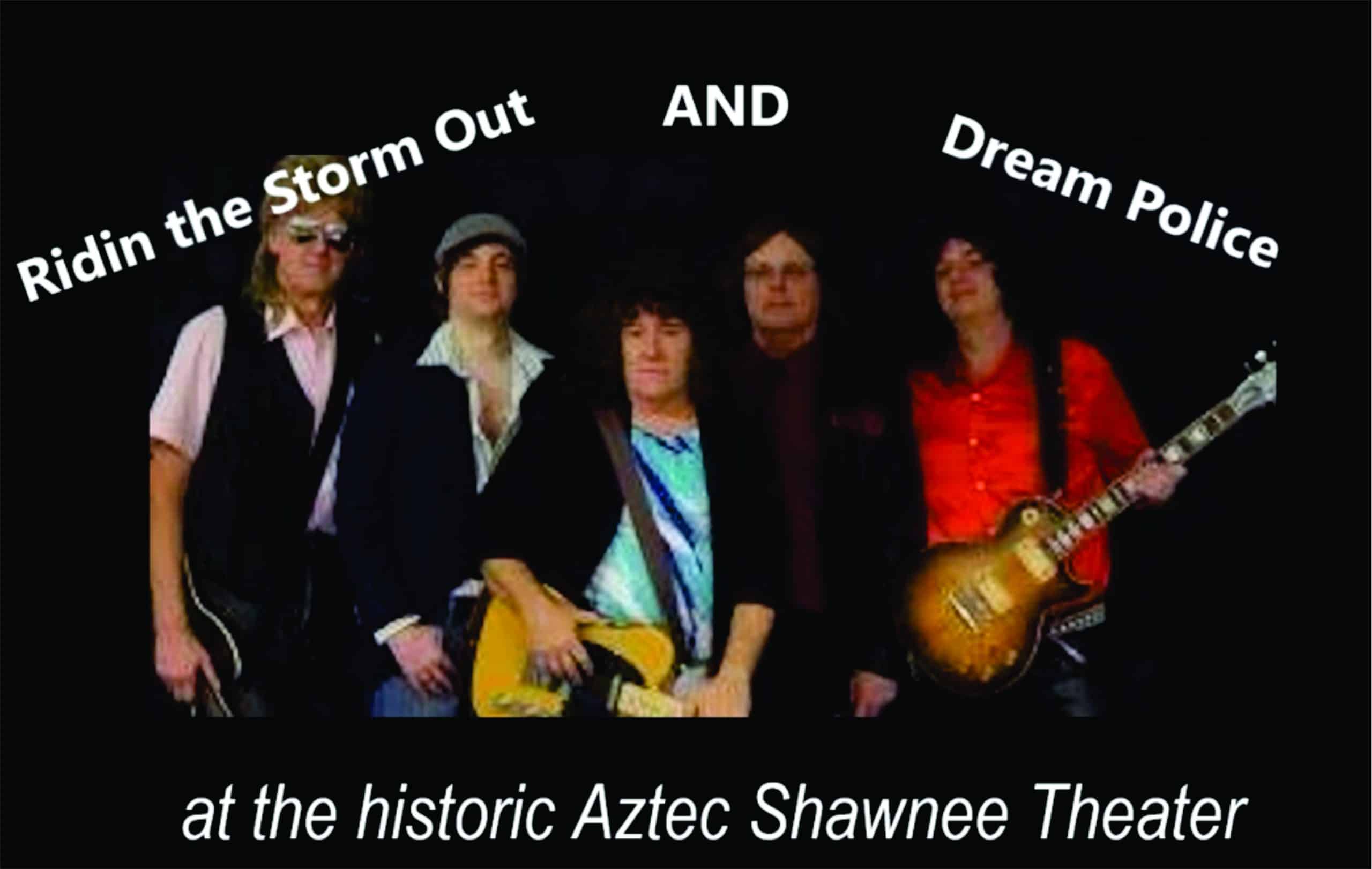 Ridin' the Storm Out w/Dream Police Sept 30