You Monster You
Dangerously Biased
The UK's
Friday, September 24, 2021
Doors open at 7:00pm
Concert at 8:00pm
Tickets $10 online + fees
$15 + tax at the door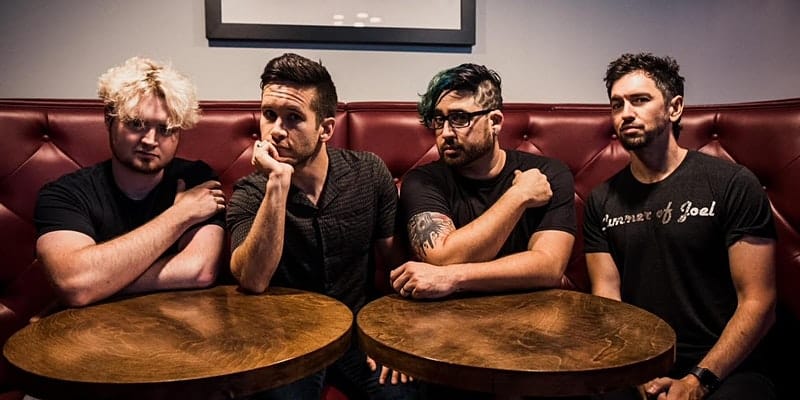 You Monster You is a rock band from Kansas City, KS, playing a blend of rock, punk, and emo grunge music inspired by the likes of PUP, Foo Fighters, Royal Blood, Green Day, Underoath, and more. Having opened for big acts such as Third Eye Blind, Paramore, Jimmy Eats World, Josh Scogin's fiery two piece '68 and Ohio's punk darlings Heart Attack Man, this band had lots of momentum as their debut album Chariot came out in September of 2019. As regulars on 96.5 The Buzz and 90.9 The Bridge, the band had lots of momentum, only for the COVID-19 pandemic to derail the plan for supporting shows. Since the pandemic, through 2 member changes, writing a new album, and learning to better shape their sound, You Monster You has emerged as a stronger, more motivated, and altogether more energetic group, buoyed by their single Grip topping 10,000 streams right out of the pandemic's depths. With high energy live shows, dynamic performances, and new music coming strong, You Monster You is more excited than ever to put smiles on faces and bring their own commercial rock sound to the masses!
Dangerously Biased is a rock duo from the great plains of the US. Playing gritty, powerful bass and drums, tempering a platform for vocals telling stories of the ups and downs of life at large. Matt Isley and Sophi Thompson both sing and play bass and drums respectively. After forming in 2018 the duo has played a score of shows around the Kansas City and Wichita areas, playing with bands like Reno Divorce, Headlight Rivals, and Buildings Like Mountains. Their debut EP released in 2020 and a subsequent tour peppering the Midwest was stifled by the COVID Pandemic. Pushing through the times, several virtual events were played including a win in the American Cancer Society's Regional Virtual Battle of The Bands. Listeners can expect new music in Spring 2021. The band's sound has been compared to a combination of Death From Above, Royal Blood, and The White Stripes, though also pulling certain influence from Foo Fighters, Audioslave, and Twenty One Pilots.
The Uk's are an alternative rock/punk outfit from Kansas City, MO. With a wide variety of musical influences, their music is a blend of everything from classics like Led Zeppelin to modern bands such as The White Stripes and FIDLAR.