Surfin' USA
Vinyl Revival KC
Sunday, December 31, 2023
Concert at 8pm
Co-hosted by Vinyl Revival
This New Year's Eve, Aztec Shawnee Theater presents a celebration for vintage teenagers to have an opportunity to step back in time with one of America's most iconic rock bands.
Beginning with the surfing craze of Southern California, complete with big waves, boss cars, and pretty girls, The Beach Boys spread the surf-rock craze throughout the United States and then the world. With their delicate blend of sweet, joyful, and yet sometimes somber harmonies, they captivated our ears and became a staple within the soundtrack of our collective youths. As they progressed and matured, bandleader Brian Wilson began experimenting with more complicated arrangements blended with a vast array of emotions. This would move the band far beyond hit songs like "Fun, Fun, Fun" and "Little Deuce Coupe" into a far more adventurous period that produced classics such as "Wouldn't it Be Nice" and "God Only Knows."
Surfin' USA – A Tribute to the Beach Boys will provide the backdrop for your opportunity to be a teenager once again and experience the exuberance of youth. Beach wear is not required, but if you're feeling gnarly come dressed in your best surfin' vibe gear. No matter how you choose to dress, you'll feel the good vibrations as you dance, sing, and share in a few cold drinks with friends both old and new. Surfin' USA's dedication to quality musicianship and soaring harmonies will be on full display as they are committed to accurately recreating the music of The Beach Boys.
When the "Boys" wind down, we will celebrate New Year's Eve in the most epic, laid-back, and rule-breaking style: EARLY … like 10pm early … complete with countdown and champagne toast. And the party doesn't stop there! Stay for the classic-disco-yacht-eighties-rock exclusive "After-Party" spectacular with Vinyl Revival. They will continue the musical celebration, leading all the way up until midnight for another countdown, champagne toast, and balloon drop. We will also have more announcements as the year goes on!
Aztec Shawnee Theater will be hosting the only New Year's Eve celebration where you can fully enjoy all the festivities without having to stay up late, so book now to secure your spot at Johnson County's intimate concert & movie experience. Join us for Surfin' USA and Vinyl Revival at the Aztec Shawnee Theater and be sure to get your tickets early. Surfin' USA has been extremely popular and has sold out every performance. We don't want you to miss out!
Concert will be in the theater with auditorium seating. Whether you come to dance or just sit back and listen, Surfin' USA and Vinyl Revival are sure to keep you entertained!
Tickets are $40.00 + fees & tax online or $55.00+tax at the door night of the show.
Concert starts at 8:00pm. Doors open one hour earlier.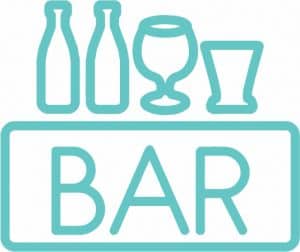 Aztec Shawnee Theater has a full bar.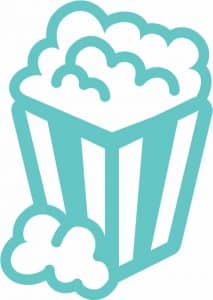 Concessions will be available for purchase.