Stretch
Co-Hosted By:
Utilitarians
Muddy Mo Surf Nationals
July 14, 2023
Concert starts at 7:00pm
Doors open 1 hour prior to concert time
Tickets are only $23 plus fees and tax online
$33 plus tax at the door the night of the show
The new album "Carnivore of Chaos" is about food, family, life experiences, travel, and all the good stuff you need to make a good story. The first single and video released was "Flavortown" followed by "Dine and Dash." According to STRETCH, "It's a great tune! The guitar is killer, it's fun rock'n'roll with great influences."
Another single from the album is called "I Hate the HOA, which sounds like old-school 90s, late 80s New York City punk.
That's the era STRETCH grew up in. He saw his first outdoor tour in 1978 with Steve Miller and Fleetwood Mac, Santana, and Joe Walsh, and his first indoor show was Van Halen touring for One. As STRETCH puts it, "you can't shake that great rock and roll. I love that heavy metal sound, too, my early years of rock 'n' roll, I was working with Gwar we were all in grad school together, great friends, great music, and great influences." Other musical influences include Motley Crue, some Twisted Sister, and Motorhead.
"When you go to a concert, there's going to be a barbecue and food; we bring everybody together. Food, art, and music bring people together no matter where they are in the world. Every culture has art, food, and music, and whether you speak the language or not, it's something everyone can relate to."
Carnivore of Chaos has 10 new songs and only one cover…"Ice Cream Man" that Van Halen made famous. But it was actually by an old blues guy named John Brim, whom STRETCH gives a little shout-out to in the song.
According to STRETCH, "you can't ever duplicate a song; it's not my intent to cover it like Van Halen did or anything like that, you can't. Who can ever match an Eddie riff perfectly? It's like you can have the world's best lasagna, but it's never gonna be better than your grandmother's. You know, Eddie Van Halen is my grandmother's lasagna."
STRETCH says the songs have some "funny ass lyrics", and that he and his producer would literally just giggle like little schoolgirls when they were writing them, having fun with it, and laying down track after track.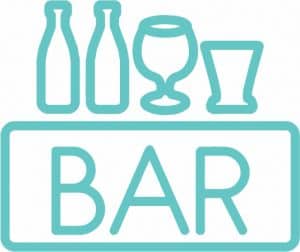 Aztec Shawnee Theater has a full bar.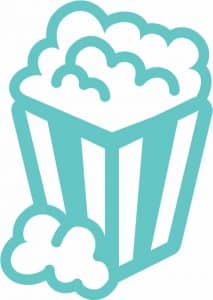 Concessions will be available for purchase.