1969-1988 SMNW Band, Cougarettes, & Flag Team Reunion
at the Aztec Shawnee Theater
Saturday August 21, 2021
11:00am – 5:00pm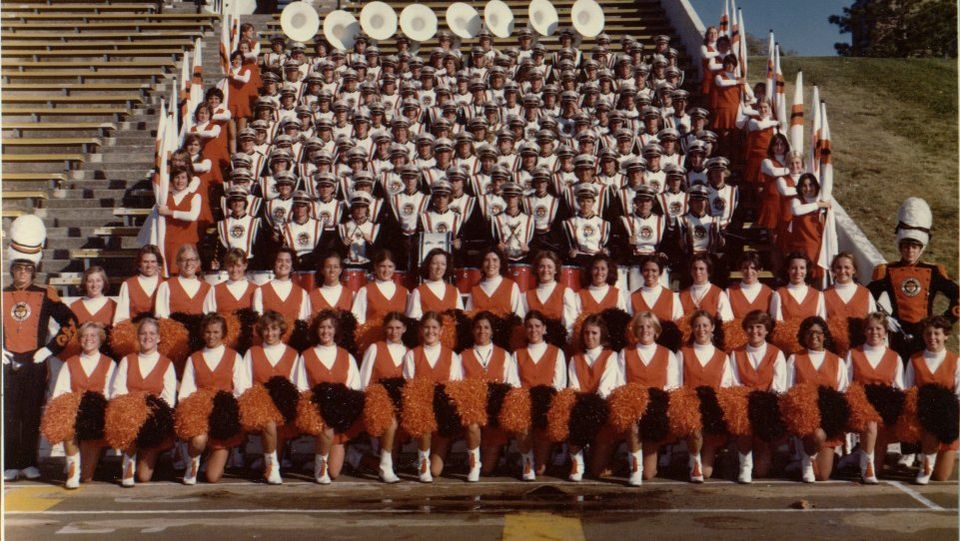 July 2 update: we will have folding chairs, stands, and music! Brian Ohlert will be there with his jazz music for a big band jazz group. Bring your instruments! 
John Towner and Larry Blair will be there!
Coming soon: Schedule of events and possible food truck during the reunion. 
PDF parts available for Hawaii 5-0 if you need to get your chops in order. 
Drummers: I have one drum set that will be available. Mat Brittain has first dibs though. There's plenty of room for more sets on the stage. 
Mask mandates in Johnson County have expired. We will continue to monitor any updates and will adhere to any mandates issued by the county. As of now, masks are not required.
The SMNW Band, Cougarettes, and Flag Team Reunion has been set! Band, Drill Team, and Flag Team alumni from 1969 through 1988 (and families) are invited to attend the reunion on August 21st at the Shawnee Aztec Theater in Shawnee from 11 AM to 5 PM. Lynn Harrington will be in attendance!
Plan on paying for drinks and food as you consume, but otherwise there will be no cost. There are a few restaurants open close to the Shawnee Aztec Theater:
Betty C's Bar and Grill
Transport Brewery (limited food availability)
Sanchos StreetSide – in the old Shawnee State Bank building
McLain's Market – in the old A-OK garage
Old Shawnee Pizza
Pegah's Family Restaurant
Servaes Brewing Company (no food availability)
Parking will be available at city hall; the public parking lot west of the theater; and the parking lot at the back of the theater.
Don't forget your horn if you are wanting to do some playing! Music, chairs, and stands will be provided on stage. Get your chops ready! If you would like a pdf copy of Hawaii 5-0 prior to the reunion, email Wendi.
We hope to also have Jane Gard Hoehn, John Towner, Larry Blair, Tom Moss, and a lot of your former members in attendance.