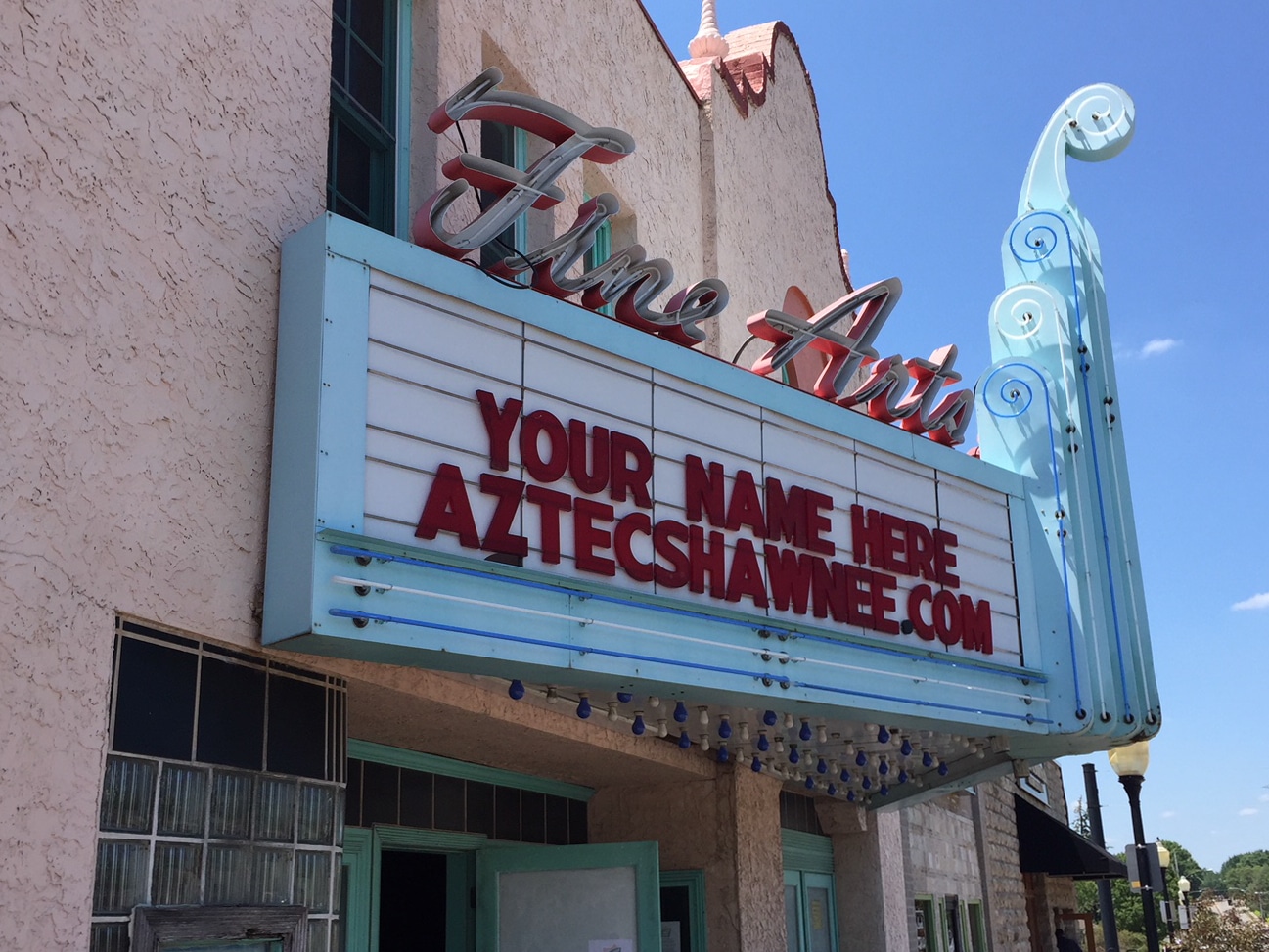 Do you dream of stardom and fame?  Well, very few of us can perform on Broadway or star in our own movie, but you can have the next best thing….your name on the marquee.  For just $10, you can have your name and special event shown on either side of the Aztec Theater marquee for the day*. 
Do you have a friend or family member having a birthday or anniversary?  Show them how much you care by honoring them with their name and event on the Aztec marquee. 
How about graduation…a new baby…..or maybe even a marriage proposal. 
Be creative. Be fun.  Just no sales and no advertising.  Show your support for the Aztec Theater by purchasing one or both sides of the marquee for a day.  We will only have one message per side per day, so your message will stand out and be noticed by everyone passing by. 
Availability is on a first come, first served basis so make your requests as soon as possible before they are all gone.  This opportunity will only last until the theater is open for business.  Approval for all messages and names will be the sole responsibility of Aztec Group LLC. 
Email your requests to JEFF or message us through Facebook. 
*-marquee will be updated every day at 6:30am.  Requests for special times will be considered.