Award winning ventriloquist and comedian Kevin Horner along with Eric Reamer award winning comedian and magician 
Sunday April 3,  2022
Doors open at 5:00pm show starts at 6:00pm.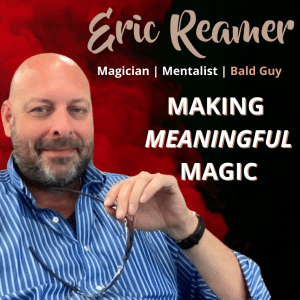 Eric Reamer is an American magician, mentalist, radio and television producer and personality. He is also a professional speaker with over 35 years of experience educating and entertaining audiences all around the world. He started his professional performing career in 1988, and by 1991 was touring all over America with his family-friendly brand of motivational magic. In 1995, he launched his first world tour, and by 2003, he'd performed five world tours for several million audience members.
Known earlier in his career for the large, grand-stage illusion show… Reamer now focuses on creating a more portable entertaining experience that largely focuses upon the classics of magic and mental manipulation. He is a skilled performer capable of connecting with audiences of all ages.
Sunday April 3,  2022
Doors Open at 5:00, Show Starts at 6:00pm
Tickets $15 online + tax & fees
$20 at the door + tax
Concessions will be available for purchase.