Friday November 17, 2023
Show starts at 7:30pm
Tickets are $10 plus fees and tax online
Tickets are $15 plus tax at the door the night of the show
Green Shoebox Band is a group of musician friends that enjoy sharing a wide variety of music from the 60's through the 2000s!
Our live performances have included events for the cities of Olathe, Overland Park, Lenexa, Merriam, KS and Old Shawnee Days, the VIP pre-show at Starlight Theater before the Doobie Brothers, KC United Art Festival, and KKFI Radio 90.1 FM "Local Showcase" interviews, as well as many popular music venues and private events around the Kansas City area. We especially look forward to upcoming events with Kansas City Limits and at the amazing Aztec Shawnee Theater among many others.
Sharing music is fun! Especially when you get to spend time with a great friends playing music everyone loves. Our members have recorded and played in various bands around the country and overseas. Stan Adell and R.Lorraine Taylor-Wheaton (RLo) played together with Last Chance Flight (LCF or Larry Campbell & Friends) for many years. They formed Green Shoebox Band in 2019 and have added new friends and instrumentation to develop our unique sound.
We are excited to play familiar songs, but in a unique way that will make people say "that's different and fun", or "I kept getting surprised and loved it". RLo likes to tell our audience to get ready for a musical rollercoaster. We guarantee everyone will hear something that brings back good memories or that they just heard on the radio. As our slogan says "Decades of music. Outside the box."
Our current members include:
• R.Lorraine Taylor-Wheaton (R Lo): Guitar, Vocals
• Stan Adell: Drums, Percussion, Promo/Booking
• Ken Bell: Bass, Guitar, Hammond Organ, Vocals
• Kenny Warren: Lead Guitar, Bass, Vocals and Audio
• Dennis Carnahan: Saxophones, Vocal
RLo's versatile voice and guitar playing allows us to cover many artists and styles of music. Stan's drum kit includes a Roland Handsonic percussion pad that surprises people with latin instruments and special musical effects. It is common for people to come up after a show and ask where those sounds came from. Ken's Hammond organ adds tasteful highlights along with his bass playing. You never know what saxophone Dennis is going to pull out to set the right vibe. And, Kenny bends the lead guitar strings to keep everything moving.
Oh, one other thing… People always ask about the band name. We wish we could come up with a more interesting story, but here it is. When Stan was in Junior High he had a band with his cousin, Jerry, named Green Shoebox. It is difficult to find a unique name that hasn't been taken so it was a nice surprise that Green Shoebox Band was still available after all these years. Any unique story suggestions would be welcome.
Aztec Shawnee Theater has a full bar
Concert will be in the theater with auditorium seating. Whether you come to dance or just sit back and listen, the Green Shoebox Band are sure to keep you entertained!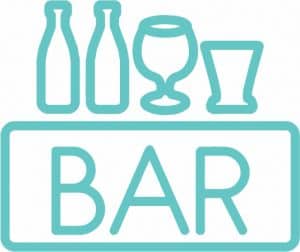 Aztec Shawnee Theater has a full bar.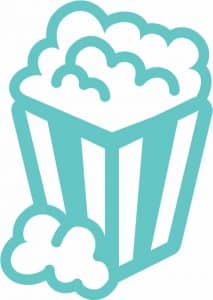 Concessions will be available for purchase.