Burning Pianos (formerly 88 keys) 
Friday, February 18
Doors open at 7:00pm
Concert at 8:00pm
Tickets $15 online + fees, $20 at the door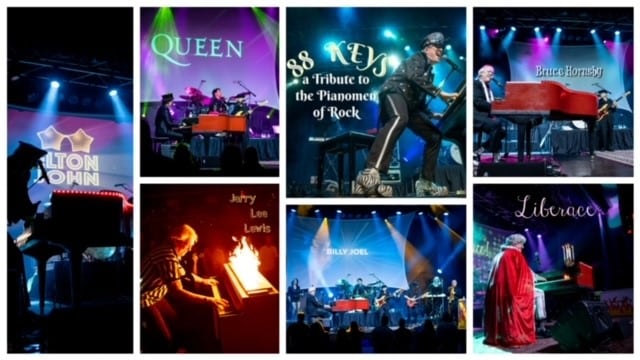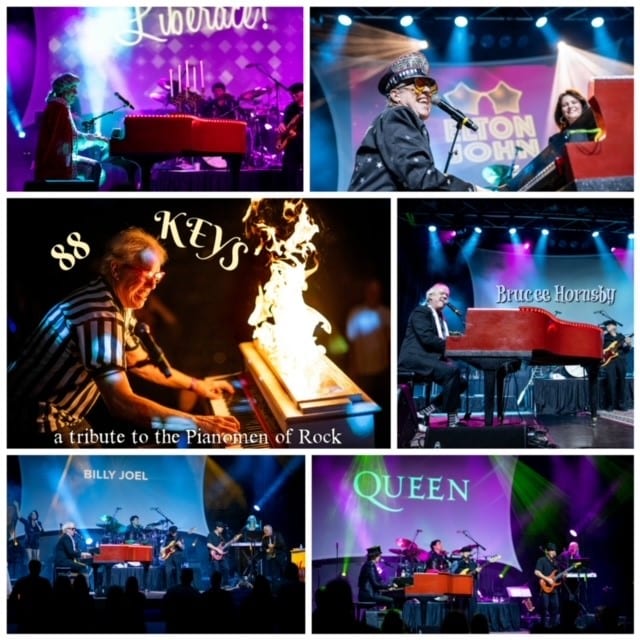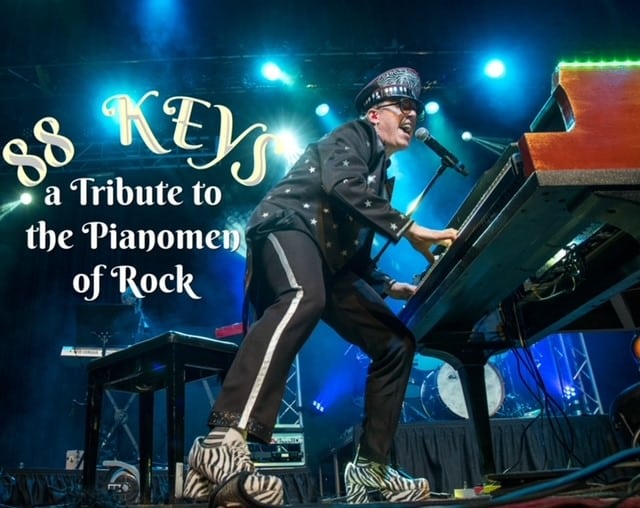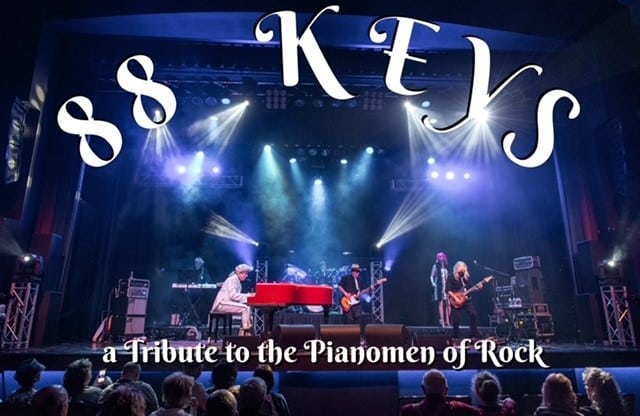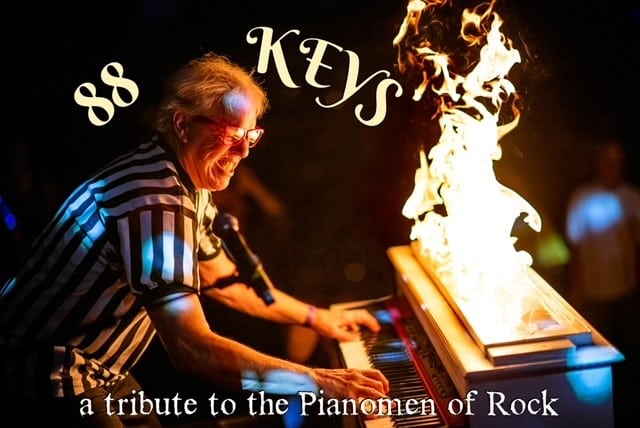 FUN, EXCITING, DYNAMIC! – featuring Dennis Laffoon of national recording artists Shooting Star with friends including Freda Mercury, bring you a tribute to the All Star keyboardists of Rock N Roll!
Including such artists as Elton John, Billy Joel, Jerry Lee Lewis, Queen, Stevie Wonder, Bruce Hornsby, even Liberace,….and MORE!
Come enjoy a FUN and EXCITING show of keyboard entertainment with a sense of humor that Dennis Laffoon and his multiple personalities, and his special friends will demonstrate !
All executed by some of the KC area's top musicians!
Concert will be in the theater with auditorium seating. Whether you come to dance or just sit back and listen, 88 Keys are sure to keep you entertained!