St. Patrick's Day
at the Aztec Shawnee Theater
Wednesday March 17th
6:00pm – 9:00pm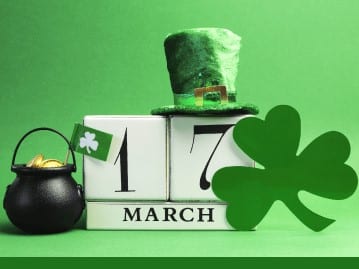 How well do you know your favorite beer, whiskey, or vodka? This St. Patrick's Day it's time to find out. To honor St Patrick's famous snake removal from Ireland, we decided to create an event that has absolutely nothing to do with it . . . a blind tasting game! While enjoying the fun atmosphere of the theater, guess what brand/flavor is in the brown bag.
Ticket packages are $15.00 per person and include 5 tastings.
What to expect: Party favors, selfie station, tastings and palette cleansers, bag toss, Irish music and chances to win prizes, including concert tickets!