The Who Generation and Landslide
Friday March 11
Doors open at 7:00pm
Concert at 8:00pm
Tickets $20 online + fees, $25 at the door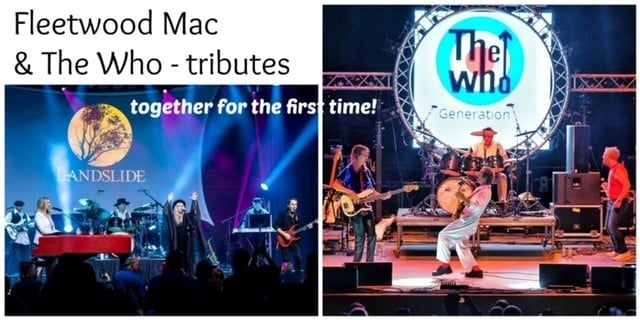 Saucy Productions latest invention! THE WHO GENERATION: a tribute to The Who!
Another iconic tribute to add to the Saucy Productions lineup. Once again utilizing a lineup of some of Kansas City region's most talented & experienced musicians!
Including much of the stage presence & antics of the wild yet talented & influential band. Though we may not completely destroy our instruments on stage, The Who Generation WILL give you the illusion of seeing & hearing one of the most iconic rock bands, performing some of the greatest songs ever written!
Landslide is an authentic tribute to Fleetwood Mac, one of the greatest classic rock bands in history!
If you're ready for an exciting & dynamic rock show, get ready for THE WHO GENERATION and LANDSLIDE!
Concert will be in the theater with auditorium seating. Whether you come to dance or just sit back and listen, The Who Generation and Landslide are sure to keep you entertained!