SIRENS IN THE SUBURBS with
Iron Guts Kelly
Opening band:
The Sounds of Many
Friday October 13, 2023
Show starts at 8:00pm
Tickets are $10 plus fees and tax online
Tickets are $15 plus tax at the door the night of the show
Introducing Sirens in the Suburbs: Unleashing "In Your Face" Rock Energy from the Heart of Kansas City!
Hailing from the gritty suburban streets of Kansas City, Sirens in the Suburbs are a powerhouse rock band that's shaking up the scene with their raw energy and unapologetic attitude. Formed in the heart of the Midwest during the middle of a pandemic, this dynamic quartet is here to remind you that rock is alive and kicking, even in the heartland.
Drawing inspiration from the spirit of rebellion, the band's music is a potent mix of blistering guitar riffs, thunderous drum beats, and lyrics that cut through the noise like a rusty blade. From the struggles of small-town life to the universal themes of defiance and hope, their songs resonate with anyone who's felt the urge to break free and live life on their terms.
Armed with killer riffs and aggressive vocals, they pack a punch with their high-energy live performances that leave audiences exhilarated and craving for more. Their gigs at local dives and underground venues have become legendary, attracting a loyal following of fellow misfits and music lovers who recognize the authenticity of their sound.
Sirens in the Suburbs are more than just a band; they're a statement, a shout-out against conformity and a celebration of the power of music to unite, inspire, and ignite change. With their unique blend of punk rock ethos and Midwestern soul, they're setting stages on fire, not just in Kansas City, but wherever there's a stage to be claimed and a message to be delivered.
Join the Sirens in the Suburbs on their journey, and prepare to be swept up in the whirlwind of their music, as they prove that the heartland has a rebellious spirit that can't be ignored.
Iron Guts Kelly
Lawrence, Kansas's Iron Guts Kelly was formed in 2002 by Sean Riley (drums) and Shawn Reynolds (bass). Sean and Shawn have known each other since the late 1980s and in the early 2000s they found themselves playing in a pop punk band together. Having played in hardcore bands in the past Sean and Shawn decided they wanted to return to hardcore and create a band that was musically powerful with in your face lyrics… Iron Guts Kelly was born.
Shawn enlisted friend and coworker, Josh Leon on guitar duties. After only a few weeks Josh's childhood friend Robert "Boj" Stevens was brought in on vocals.
Musically, Iron Guts Kelly draw inspiration and energy from the hardcore, punk, metal, and classic rock bands they grew up listening to. Lyrically, Iron Guts Kelly confronts the plight of working class families and urban decay.
The Sounds of Many
The Sounds of Many are electrifying five piece rock and roll band from Kansas City! They blend elements of psychedelic rock, with elements of blues, punk, and indie inspirations!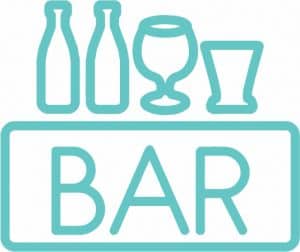 Aztec Shawnee Theater has a full bar.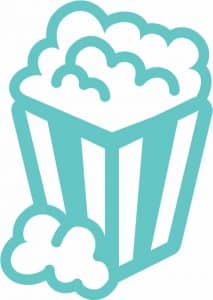 Concessions will be available for purchase.