Martin Farrell, Jr.
"Coffee & Laundry" Vinyl Release Show
Saturday, April 24th
Doors open at 7:00pm
Concert at 8:00pm
Tickets $20 + fees online, $25 night of show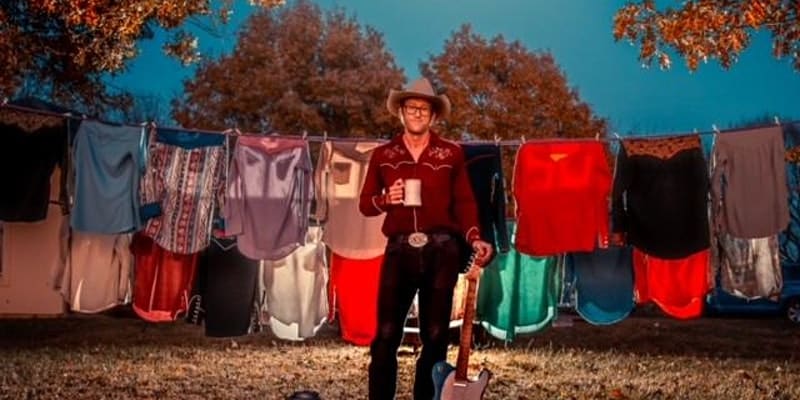 Americana songwriter and country guitarist Martin Farrell Jr. releases his sophomore solo album "Coffee and Laundry" with an original sound steeped heavily in traditional American roots music. Martin uses his personal experiences and midwestern upbringing for songwriting inspiration but transforms this perspective by adopting the role of characters throughout history. Similar to his first album "Tales From the Outer Country" (2018), he wrote the songs, self produced the album and played all of the parts on the recordings.
Martin is a multi-instrumentalist from the Lawrence, Kansas area with a vast collection of vintage microphones and a thirst for creating a new sound in country music. Using a unique hybrid picking style he makes western soundscapes layered with piano, pedal steel, harmonica, mandolin, banjo and more. Farrell carefully constructs each instrumental part into its own memorable melody while using percussion instruments sparingly but strategically for powerful dynamics.
Farrell's music is described as "Cosmic Western" with elements of country, bluegrass, rock, blues and gospel. He has produced music for Lost Cowgirl Records, Jenna Rae, Jenna & Martin, Lily B Moonflower and Unfit Wives.