Honeywagen with opener The Accumulators
Friday May 5, 2023
Concert starts at 8:00pm
Doors open 1 hour prior to concert time
Tickets are only $10 plus fees and tax online
$15 plus tax at the door the night of the show
Honeywagen is an original band from Kansas City with 5 studio albums under its belt and has a wide and deep cult following. Consisting of Mike Penner, Gary Charlson, Scott Gribble, and Charlie Pautler, they have played shows all over the Midwest and have received critical acclaim for their past records, especially 2020's Halfdog on Rock-o-Plane Records. With rave reviews and 5/5 stars in Goldmine, Powerpop Overthrow, Poprock Record, and Powerpopholic—Honeywagon continues to reach new heights. A new full length follow-up is expected in late 2023.
Kansas City's The Pitch had this to say: "The band's been rolling for two decades now, and with every release, they endear themselves even more to the local music scene. The band's music is just so timeless and evocative of a wide swathe of artists that it's tempting to just call it Beatles-esque and leave it at that, but there's a certain Midwestern twang running through Honeywagen's music that falls halfway between Lincoln's Matthew Sweet and Tulsa's Dwight Twilley and completes a trifecta you didn't know existed."
The Accumulators: A band's lifespan is on the average two years. But after two years, The Accumulators is just getting started. Lead singer David George (Moaning Lisa, John Fogerty band) has been working with drummer/engineer Pat Tomek (The Rainmakers) since 2018 when they recorded three solo EPs for George.
George had previously spent a year playing guitar for legend John Fogerty with tours across North America and performances on the Tonight Show and The Late Show with David Letterman. In 2015, the Kansas City Chiefs chose George's song "Hey, Kansas City!" to be the touchdown anthem. Tomek is a founding member of Kansas City Legends, the Rainmakers, and has spent years touring with the likes of Rush, '80s New Wave rockers Berlin, the Doobie Brothers, Kansas, and many others. George and Tomek recently produced and engineered an album for Kansas City artist David Luther, enlisting the help of Matt Kesler (The Pedaljets, The Doodads) on bass.
George, Tomek, and Kesler hit it off and starting working on material of their own,eventually bringing in guitarist Mike Greene (The Front) and vocalist/guitarist Skeet Hanks (Beatin Path) to round out the sound. Greene was the lead guitarist in the Front, a band known for their searing guitar and power rock sound. Hanks is the only member without a long history in Kansas City. He and his family moved from New Orleans where his previous band, Beatin Path, tore up the Bayou country with their progressive rock sound and soaring melodies.
Influenced by the works of Tom Petty & The Heartbreakers, The Beatles, and many other classic rock bands from the '70s and '80s, The Accumulators came together during the global pandemic that literally rocked the planet, making it nearly impossible to perform live. However, after spending some time developing material, the five-piece were able to have their first live performance at the legendary.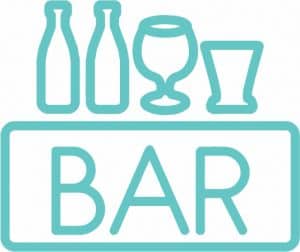 Aztec Shawnee Theater has a full bar.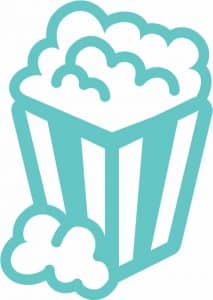 Concessions will be available for purchase.